I believe with all my heart that one of the main reasons I am beginning to write is to help other people share their story too!
Christian Publication can be an intimidating process but I have found that there are a few industry concepts that I keep hearing that may help you begin your journey.
1. Writers Write! Find any opportunity to write and get started!
A blog is a great way to start writing and developing your content and writing style. There are many ministries that are specifically dedicated to helping you learn how to blog like : Blogging you passion. com You can listen to podcasts and learn valuable information about how and what to blog.  There are even COURSES on how to get started blogging and the technical aspects of blogging for beginners. IF like me, you are intimidated about this process, start small! Simply use a free blog site, like wordpress and get started. Do not invest any money into this process until you are very comfortable with personal blogging and have confidence that you have found your specific niche that you want to write about.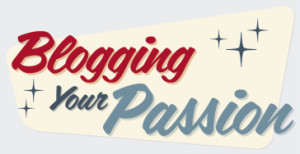 2.) Content is King, Platform is queen.
Your content as a writer is the key to getting published. Exactly who is your audience and what do you want to say to them? Your content will be the information in each of your chapters that adds value to another person's life. Content can come from sermons you have written, quotes from other authors, research you have conducted or stories of other people you have collected. Start building a content file on your computer with notes, blurbs, chapter ideas and even partially written text. Building your content will become the key to having enough words and ideas for a book .
Platform is simply the number of people who read your content or who listen to you speak-
Do you have a twitter following? What about a congregation of people? Do you teach at a college? Every platform has to start somewhere, so don't be intimidated if you don't have anyone reading your information. Amanda Luedeke is an author and literary agent that has an excellent book on developing your platform. 
The Extroverted Writer: An Author's Guide to Marketing and Building a Platform is now available from Amazon, Barnes & Noble, and Smashwords.
She gives excellent ideas for building an audience through social media and other avenues. If you haven't already, start an Author Facebook page.( this needs to be separate form your personal page)  The author page should engage others and  let people know what you are doing and how they can be a part of the process.
3.) Attend a writers conference and learn from the experts!
Look for writing conferences in your area and attend them!
Last summer, I had the privilege of attending Carol Kent's Speak Up Conference. At that conference I was able to meet with key players in the writing industry and begin networking . The professional industry experts were all present to give excellent, up to date advice and help both writers and speakers get started. Because Grand Rapids is the hub of Christian publishing, attendees have the opportunity to meet representatives from  Zondervan, Revell, Nav-Press and others.
Check out speakupconference.com The conference is a financial investment, but it is well worth the money in terms of your ability to network and learn.
These are my tips today and I will be writing more in the future-
I pray you will live repurposed !
Tracey