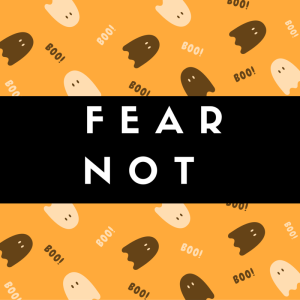 Fear : an unpleasant emotion caused by the belief that someone or something is dangerous, likely to cause pain, or a threat
Fear is a trick? 
Our minds think fearful thoughts – a lot!
Minds are wonderful at thinking lots of thoughts. Thoughts love to attach themselves to emotions! One of our survival emotions is fear. We see a fire and think, " fire is hot and it burns! " Then, we feel the emotion of fear that the fire might burn us. Of course this thought and emotional reaction happen very quickly.
Fear can be a protective mechanism but it can also become an overprotective menace!
Click To Tweet
The problem is that sometimes we can feel fearful of things that are not dangerous. For example, imagine a fire is in a self-contained grill. There is little chance that the fire could really hurt us or burn us. The fire can actually help us cook food, stay warm and roast a marshmallow.Do we need to be afraid of all fire?
Our minds can trick us into believing every fearful thought is true, when most fearful thoughts are false!
Click To Tweet
Heres my real life example:
This year, we made a lot of educational changes for our kids. Basically, everyone is in a new school situation. This summer, I made myself sick with worry and doubt about our decisions. I treated our school change like a life-threatening illness! What is it doesn't work out? What if this is a bad decision? What if I make a mistake?  I felt so afraid of the changes, when in reality:
Did I really have something to fear that was dangerous? NO!
The worse thing that could happen would be that we tried something and it didn't work out. We could make another change and find a new solution.
I carried that sick, fearful feeling around for weeks until I encountered this truth:
Fear is a treat! 
It's okay to admit you feel afraid. Fear is a valid emotion and can be met with self-compassion.
If you feel fearful, give yourself a hug and not hammer!
Click To Tweet
Stop beating yourself up for feeling fearful and do a little research on why you feel this way. Maybe there is something in your heart that you need to think about with some reassurance from God?
Fear can actually be a catalyst to make me take my anxious thoughts to God in preparation for an act of faith.
Fear can be a signal that God is calling me into a time of deeper Faith!
Click To Tweet
Fear makes me dig deeper into God's bag of treats in His word: ( look what I found!)
Psalm 34:4 says

I sought the LORD, and he answered me; he delivered me from all my fears!

Isaiah 41:10

So do not fear, for I am with you;
    do not be dismayed, for I am your God.
I will strengthen you and help you;
    I will uphold you with my righteous right hand
Seriously, I love how generously God reaches out to people who feel fear!  I praise God for the faith I am walking in today. I have to admit, I did fear this summer- Well, okay I more like stressed my entire family out and had a complete melt down…. but the point is that now….today, I am walking in faith.
I may slip into the trick of fear, but God provides the treat of truth to give me faith again.
Click To Tweet
Hey, and let's face it ! A treat from God's word is a whole lot less calories than the treats my kids bring home!
Blessings to you !
Tracey