I remember my first Valentine's day after the losses in my family.
I wanted to act like everything was okay.
I didn't have anyone to talk to about the fact that my heart hurt
and
I didn't want to celebrate love when my heart was dying.
I was screaming inside," Doesn't anyone understand what it is like to be miserable today? "
So I wrote this post for the person who is feeling trapped in a world of happy faces.
You may even feel tempted to act happy but If you don't want to pretend …
Let's have a conversation about your heart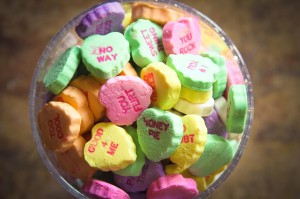 Is your heart so full of mixed emotions that you don't know exactly how to feel?
Secretly, you are longing to go back in time when that person was just a phone call away. You watch as others express love freely to one another. Maybe you  feel like you have nothing left to give? Days like this hurt- I get it! I understand and it's okay to feel the way you do. It's normal.
Love like this takes time to sort out.
Just for a moment, will you close your eyes and let memories flicker into view like an old movie? What do you see? I know you may want to turn away from the past because of the pain.  Don't be afraid to look at that memory as a gift of love planted deep inside your heart.
The person you miss would  want love in your heart today and not sorrow.
They would want you to know you are loved!
What negative feeling are you holding onto today?
anger, sadness, fear, regret, bitterness, helplessness, confusion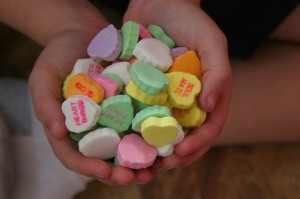 It is okay to admit to painful feelings in your heart, it's the first step to healing! 
 If you would like to share a feeling or a memory with me, I am listening to your heart today. Feelings and experiences are important to me. You can respond with a comment and I will pray for you.
No matter what, find a moment and share your heart with God in prayer.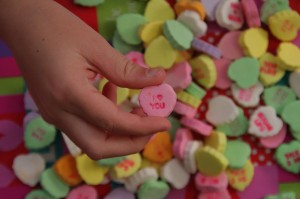 There is one feeling God wants you to hold onto today! 
His Love ! 
He loves your feelings, your heart, your emotions, your pain, just you!
His word is for you today, when no one else knows what to say.
Jeremiah 31:3
I have loved you with an everlasting love…
Now, in light of this present moment, will you let go of the painful emotions, and hold on to His love that promises new joy is waiting in your future. There is so much life ahead for you to experience.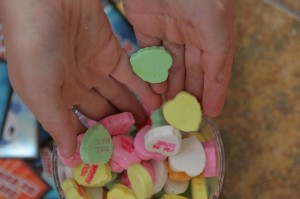 Let go and live, because you are loved!
Notice there are still so many people you have to love. Your life matters. It's important to find strength in the new plan God has for your heart. It is going to be a beautiful new purpose, just for you.
Romans 8:28 – And God works all things together for good, for those who love him and are called according to His purpose….
You will rejoice again, dear friend, as you seek God's love
All who seek the Lord will praise him. 
Their hearts will rejoice with everlasting joy. 
Psalms 22:26
Leaving your negative emotions behind, you will be repurposed by His love
Re-Joyce always, knowing God will return joy to your heart in the future for a Happy Valentines Day.