Come and see the home we helped to build !
After years of fundraising, our Freeride 836 effort was combined with the Women of Compassion annual fundraiser. Together, along with many other generous donors, the Compassion House in Tanzania was built, at three times it's original size! Because of this home, 30 orphaned girls in Africa will have a family.
Dedication day was a glorious celebration of the completion!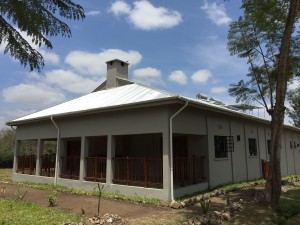 The home is so much bigger than I expected and the first 10 little girls have moved in!
Here's one, meet Zawati!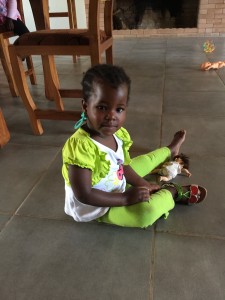 Zawati giggled as I painted the bottom of her feet for this picture.
I wanted to capture an image
of her "small steps" in life !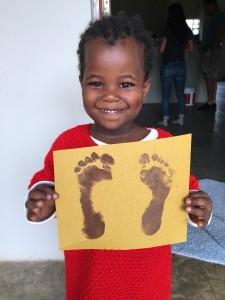 Zawati's Story

Zawati  was orphaned as a very little baby and was taken to a local orphanage. In African orphanages, children are subjected to poor living conditions and malnutrition. Zawati's condition began to deteriorate. Her grandfather heard that she was dying of malnutrition in the orphanage. He went to the orphanage and brought her home to live with a relative. The relative was unable to care for her. The grandfather contacted Juma, who is the local operations manager of the Compassion House, in Tanzania. He told Juma that a beautiful little girl needed a home. Juma visited Zawati and brought her to her forever home at the Compassion House.  She was confused and cried when she was taken away from her relative. She didn't know what was going to happen to her as she was loosing the person she thought would be her caregiver.  Within minutes of stepping into the Compassion House, she was laughing and giggling with her new sisters and house mothers. She realized she was in a safe and secure home, where all her needs would be met with love. I enjoyed watching her play during my stay in Tanzania. Seeing the joy on her face, I could tell she is happy to be a part of the family at the Compassion House.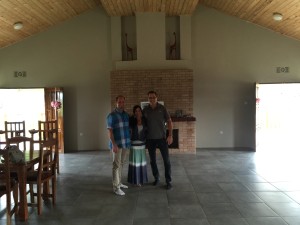 This home is not your typical institutional orphanage.
Inside this beautiful home you smell the scent of fresh baked bread each morning.  Life-giving sounds erupt with joy from little girls laughing and playing. Food is served fresh and hot on a family style table where the girls gather to say grace and share three delicious meals a day.
Jerry and Christi Haag,  Florida Baptist Children's Home President and wife,  came to the dedication in Africa !
They toured the grounds to see the beautiful self-sustaining property-
The property grows coffee, vegetables, bananas and fresh fruits.
There is a community well and a Tilapia fish pond for protein.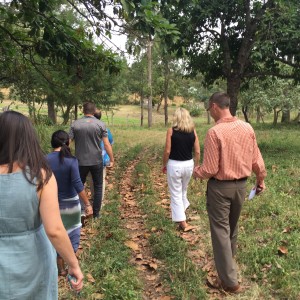 Scripture is written above the door of the home.
We are so grateful for the partnership of  Orphans Heart and Florida Baptist Children's Homes.
We continue to appreciate their care and concern for orphaned children in this world,
and especially the ones in Tanzania.
Ribbon Cutting Ceremony!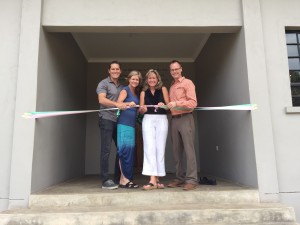 Just remember today,
every small step of compassion matters in your life #smallstepsofcompassion Click To Tweet
You never realize the impact of generous giving until you see the faces and smiles of the children you have helped.