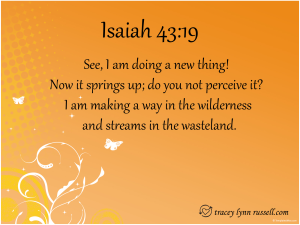 There are a whole lot of "new things" going on around here!
My oldest son, Chase, is graduating from high school and heading off to college! We just received word that my little boy has been given a full academic scholarship to Florida Southern to study Biology! His Dad and I were jumping around like little  kids when we found out the news last week!
After months, really a year of waiting, my husband Mark  is being offered a new job of management. He is awaiting a contract in the mail for this new position in the sales industry-
( please God let that contract come soon!)
I just received OFFICIAL notice that I have been signed as an author with MacGregor Literary Agency! I am a little embarrased  to say I kissed the computer screen when I saw my name on their website!  A lifetime dream  is coming true as God opens this new door of opportunity.
"New things" come with challenges!
Before all these wonderful new things,  challenges and added tensions mounted!  Huge waves of emotion accompany a senior year of high school, along with the stress of SAT scores, interviews and the college decision process- There is insecurity not knowing exactly what these changes will mean for our family-
Is my baby boy really leaving the nest for good?
Mark has been faced with really difficult work related situations. I have watched as his confidence and self-esteem were battered with criticism and discouragement. The process of looking for another job was a major test of our faith.
Does a new job really give us security in the future?
Last summer, I followed a God-sized calling to write a story about the Freeride 836 fundraiser we completed and the losses that our family suffered. This process felt like falling off a cliff as I was stepping out of my comfort zone. At my first writer's conference, I skipped out on a session where others could read my manuscript because I was terrified! I spent countless hours alone, in my home, writing to a computer screen.
Secretly I questioned, do I have what it takes to be a writer at 45 years old?
What about you ?
Are you experiencing the waves of emotion before the "new things" about to happen in your life?
Could it be that some of the hard times you face right now are preparing your heart for a new blessing in your future?
Emotions run high and low in times of change, but I am discovering these are the signs that God is, indeed, doing something new! Change can usher in waves of uncertainty, but God has three wonderful words of security for us .
Remember to  :
1.) SEE CHRIST :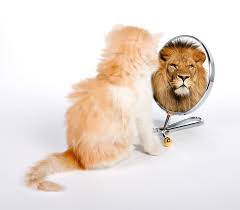 ( See, I am doing a new thing! )
God is omniscient, knowing all things well in advance. He can see our lives from beginning to the end.  For most of us, we see a "new thing" when the job contract is signed or the scholarship is in hand-  This verse is alluding to the coming of Christ. His work on the cross would set people free from the slavery of sin. It was the work of Christ that would change the state of our hearts to bring us into right relationship with God for all eternity.  The " new things" always begin with the work of Christ to change our hearts. His work overcomes stress with the peace of knowing He is in control of the future. He overcomes worry and doubt with the promises of His protection regardless of our occupation. He, Jesus, has the power to open unexpected doors of opportunity for ministry regardless of our fear and insecurity.

God is well aware of the things he wants to bring into our lives and it is His work that will be accomplished in us.
Philippians 1:6 And I am certain that God, who began the good work within you, will continue his work until it is finally finished on the day when Christ Jesus returns.( NLT)
2.) PERCEIVE:   ( Now it springs up, do you not perceive it? )
I have heard it said that perception is reality!
As believers, we must constantly perceive challenges and hard times as the the signs of a divine work in progress.
I was just talking to a friend of mine on the phone this am. She is a foster mother to a child she has been raising for almost two years. She has invested in countess hours of love, time, private schooling, and therapy for this little boy. This boy, however, is now entering the teen years(  adolescence and horrible-mones)  She faces so many new challenges with this emerging teen. She is determined to love him, but it aint easy!  We talk each morning about the battles they face and I hear the weary sound of her voice pouring her whole heart into this kid, only to get what seems like attitudes and kickback  at every turn. It's easy to forget all the ways she has seen positive changes that have come as a result of her efforts. So, I love to remind her of the eternal gift she is investing into every hour of this boy's life. Daily investments are not easy to see when they are not rewarded with smiles and thank yous! But in the big picture of life, I can't help but see my precious friend raising a man who will one day called her "blessed" for all she has given him.
Especially in the struggles that produce change, I believe God is whispering to us each morning, "Do you not perceive that your struggles are part of my new thing I am doing? "
Do you need to hear the loving reminders of your God today?
Do you desire to  hear his voice asking you to perceive blessings in the midst of the messy moments of life?
3.) RECEIVE:
( I am making a way in the wilderness and streams in the wasteland)
The path we need to travel and the provisions for the journey all come from God. Just like the way God led his people through the wilderness, he will lead us through our changes and challenges. How do we receive His provisions?
Through prayer we can ask God to help us receive His provision.
Matthew 7:11 So if you sinful people know how to give good gifts to your children, how much more will your heavenly Father give good gifts to those who ask him.( NLT)
Through faith, believe that Christ alone can bring you refreshment to your spirit  –
Whoever believes in me, as Scripture has said, rivers of living water will flow from within them." John 7:38
Through Surrender to the authority of Christ's rule over our hearts
And let the peace that comes from Christ rule in your hearts. For as members of one body you are called to live in peace. And always be thankful.Colossians 3:15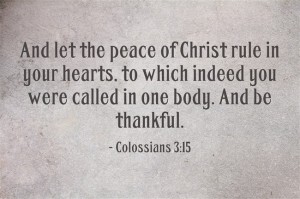 I heard Beth Moore describe the authority of Christ's peace in our lives like an attempt to stay under a protective umbrella. Whatever is not covered by the unbrella is getting messed up! Tonight, as I am going to bed, I am examining a few areas of my life that still need to be brought under the protection of Christ's peace.
I am so grateful for the God that loves me enough to protect my heart with His peace during three new things!
Is there any other way you feel God has helped you navigate a "new thing " in your life?
What is a major area that you would like to see changing in your future?
I would love to hear your heart or any comments you would like to add to this post-
Thank you so much for reading!:)