Super cute RESTYLE of an old sewing machine!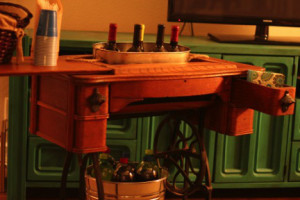 Have you ever seen an object from your parent's or grandparent's past and wondered what to do with it? This sewing machine is an example of a very outdated object that needs a whole new purpose.Maybe you have an old sewing machine you would like to convert into a decorative drink server?

For added interest at your next party,  serve old fashioned sodas and lemonade from a sewing machine!
Interested in more re-imaginiations of furniture? Go to Scouttag.wordpress.com!