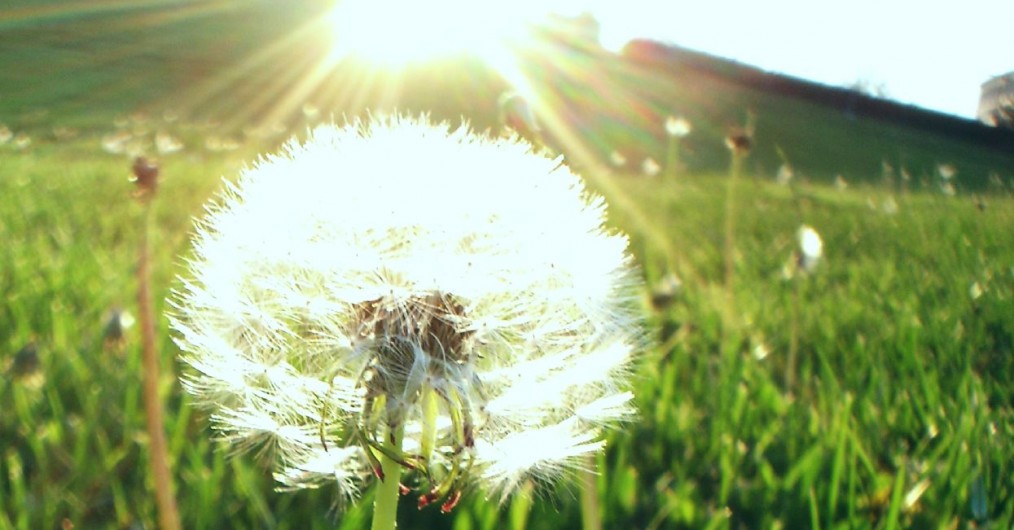 My dad called a few days after my mother died to discuss what kind of flowers I wanted on her casket.
These kind of questions make a grieving person want to roll up in a ball and die! I didn't want any flowers on her casket because I wanted to believe she was still alive. I wanted the reality of a funeral to be like a nightmare I could wake up from.
As I pondered in my mind what kind of flower would represent her, the strangest thing happened….I had a vision or a deep impression from God that the flower to represent her life was a dandelion….At first I thought I was making this up- This can't be from God! I don't think dandelions are even flowers. ( weeds in the fields to be exact) Then my heart began to think of the scriptures… all men are like grass, like the flowers of field.
My precious mother was like a simple little flower of the field, blooming with life. Cancer would change the petals of her life . A final surgery would completely repurpose her from a single  flower of the field  to a seed bearer, sown in heaven.  As the  Dandelion flower fades, soft white seeds begin to form and blow into eternity…So it is with our lives, we are like the grass of the field, we bloom for a season on earth. As we die, the seeds of our life are scattered into eternity.
To this day, when I am down or just really needing a hug, a dandelion seed will flutter by me.
I look up to heaven and say thank you Mommy!
The Lord would teach me so much about life through the use of multiple  dandelions. I would come to title this vision the Dandelion Principles. Would you like to hear more Dandelion stories? It was not a one time vision but many  lessons on life and a little whispers from Heaven…..